ILLNESS AND AUTHORISATION TO ADMINISTER MEDICATION
---
Beavers who start feeling ill before a sleepover, e.g. having a cold, serious cough, fever, flu, etc., will not be permitted to take part in it.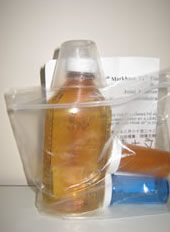 Beavers recovering from an illness without a fever, but still need to take medication and their parents decide to let them join a sleepover may join.  In which case, Beaver parents are requested to label and pack the medications with detailed instructions in a Ziploc bag that is labelled with the Beaver's name, and sign an Authorisation to Administer Medication Form.  On arrival at the gathering location, the Beaver parent will provide the signed Form and medication(s) to the Scouter-in-charge or our Camp Nurse.
If it is in the opinion of our Scouters or Camp Nurse that the Beaver appears to be physically unwell, we may require parents to bring those Beavers home.