Raffle Draw
A fun element has been added to our Raffle Draw – all participants could get an "Arm's Length Tickets" with their $20 of donations, i.e. if one got a super wide arm spread, they might increase their chances for a lucky draw.  All proceeds raised on our Silver Jubilee dinner were being earmarked for the running of the Silver Jubilee Camporee.
抽獎
銀禧盛宴為抽獎環節加潻了一點娛樂性--凡所有捐款者捐獻 $20 就可以得到跟他手臂同樣長度的抽獎券;這表示如果你的手臂越長,你便會得到更多的抽獎券!而事實上,此一環節亦成功為我們籌獲更多捐款以資助銀禧大露營之用。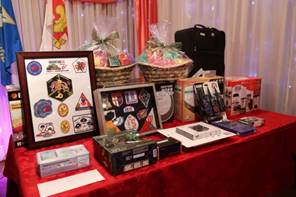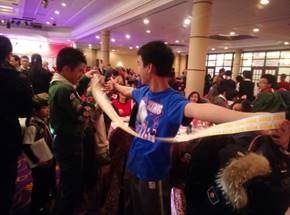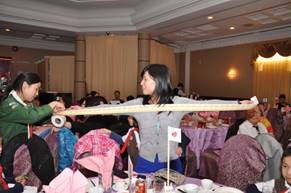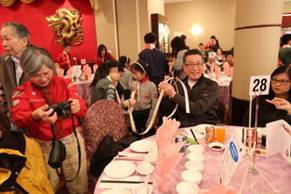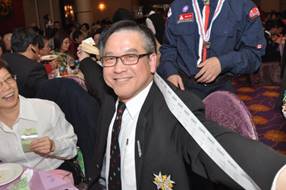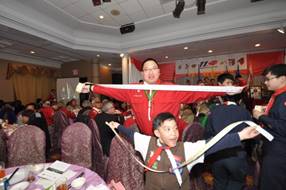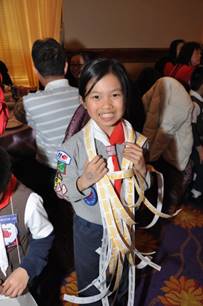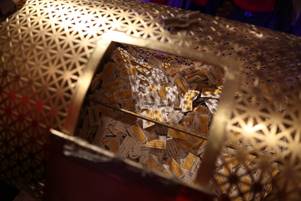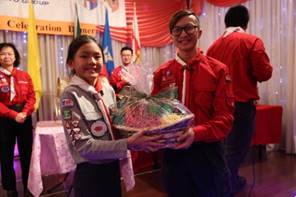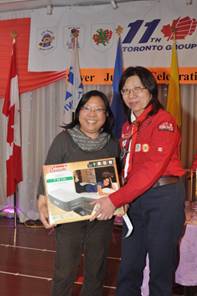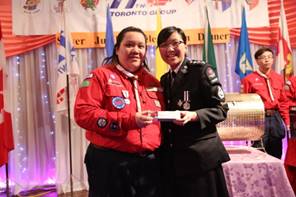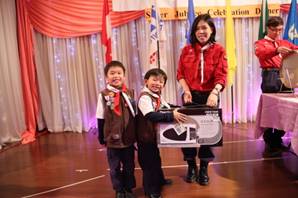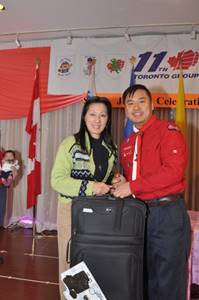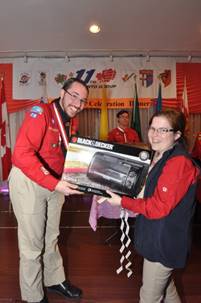 Apart from raffle draw, 1 participant at each table could also win the table prize – a mini Pioneer Project made by members of our Scout Troop.
除卻幸運大抽獎外,我們的童軍支部成員亦為每一席製作了一 小型先鋒工程札作以作為該席之獎品。